Sponsored lakewood concept
Sponsored by Richardson Design, concepts were developed for a high traffic space in Lakewood, Ohio. The Marigold Market is a space for Lakewood's local small businesses to rent temporary retail space. Maintaining the culture and character of Lakewood is the main goal of the Marigold Market. By creating a diverse space, small businesses will gain the exposure and retail space that is often difficult to maintain. By utilizing modular retail spaces, a gallery, and green transportation options, the space would fit perfectly into Lakewood.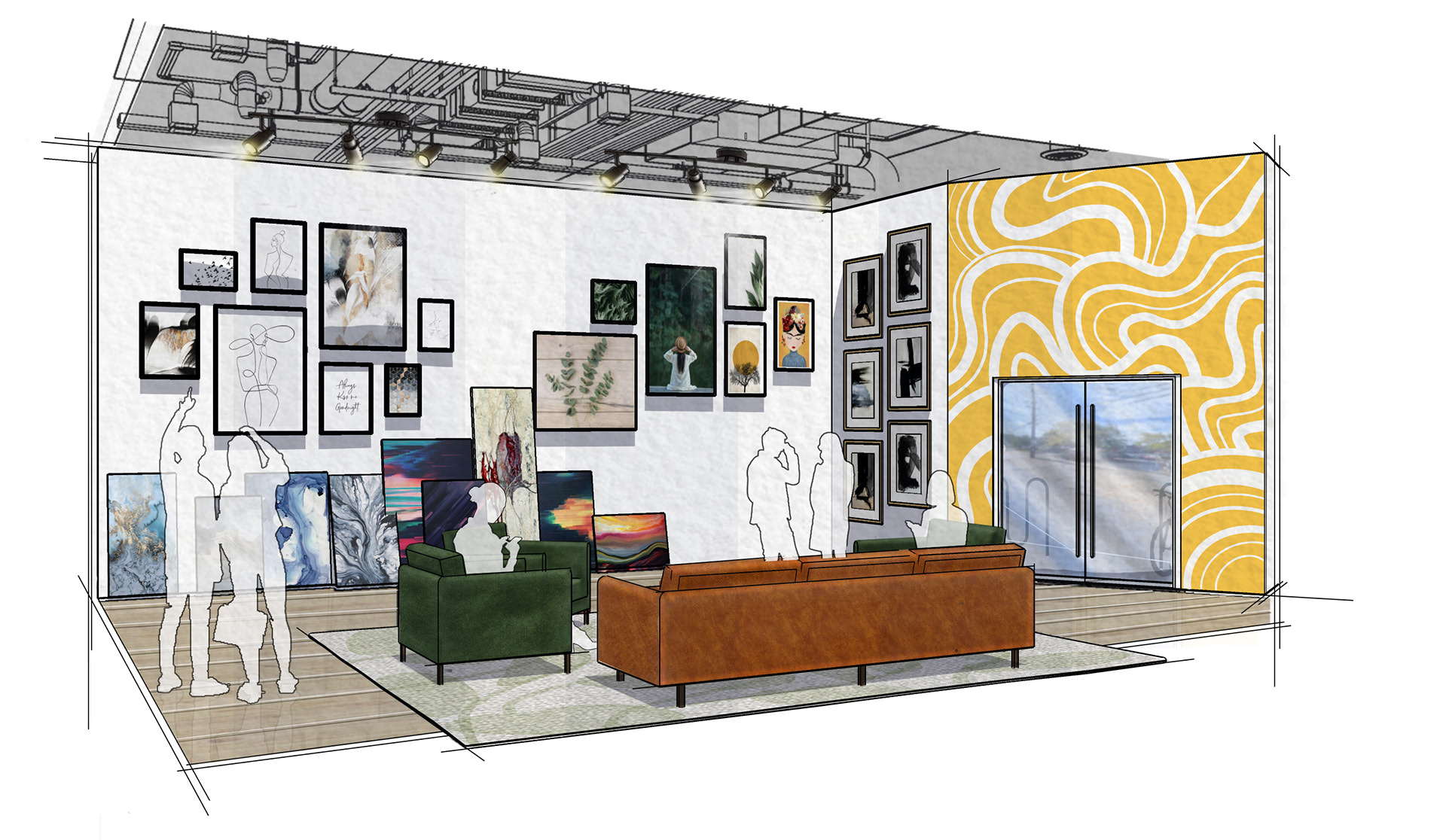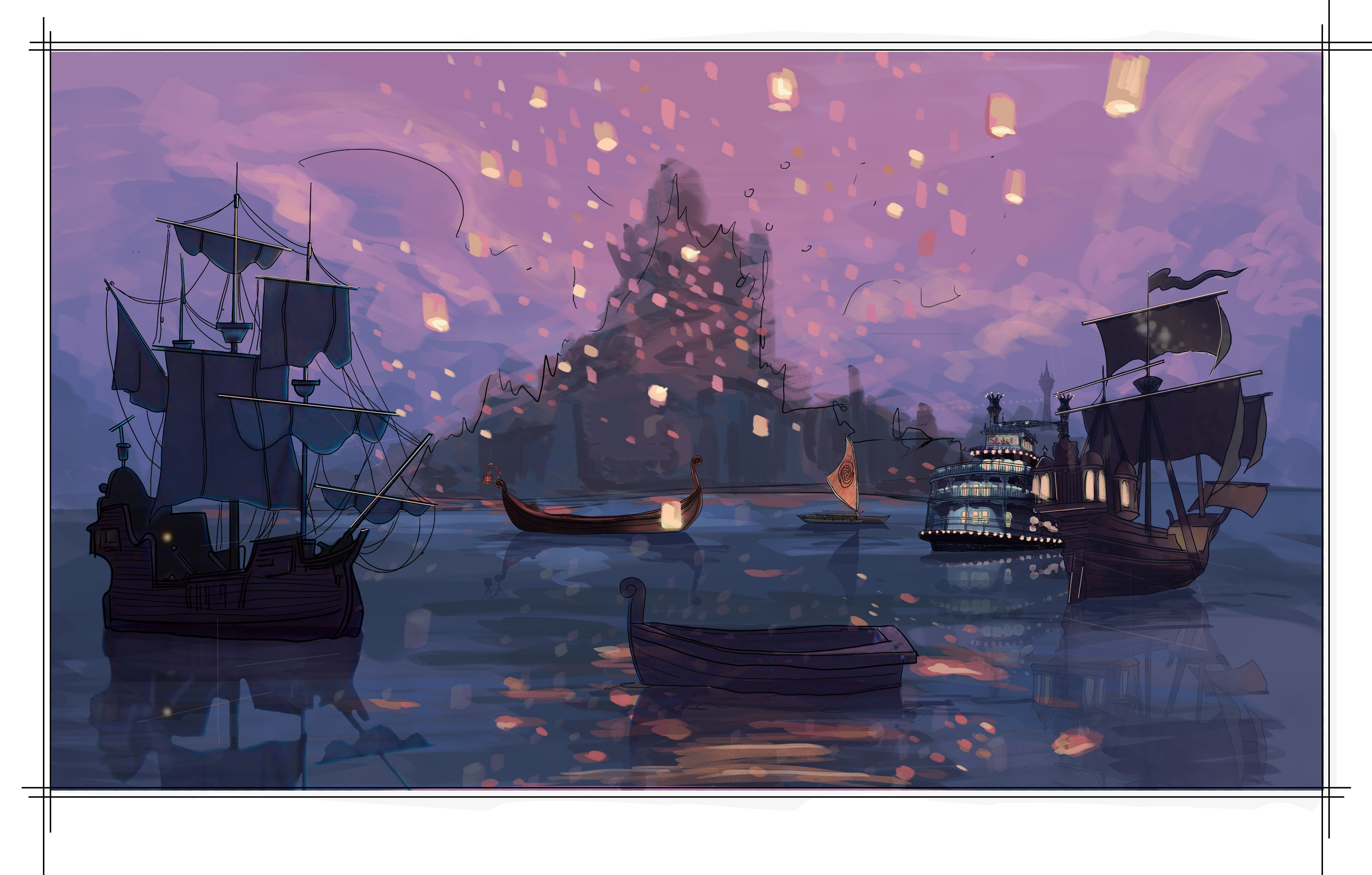 An illustration centered around combining common themes between classic Disney movies. With a background painting of the beautiful lantern scene from Tangled, multiple boats from classics like Peter Pan, The Little Mermaid, Moana, and The Princess and the Frog populate the water to participate in the lantern festival.
SeaTurtle Sports Pop-Up Concept
As part of a sponsored project with Miller Zell, SeaTurtle Sports asked for a concept centered around co-branding! An important co-branding opportunity I found for the company was Kwikboost. Kwikboost is a brand that creates branded charging stations/lockers. One of the important tag lines coined by SeaTurtle Sports is "Unplug and Connect". What better way to get customers off their phones than to give them a place to put it while they're out having fun?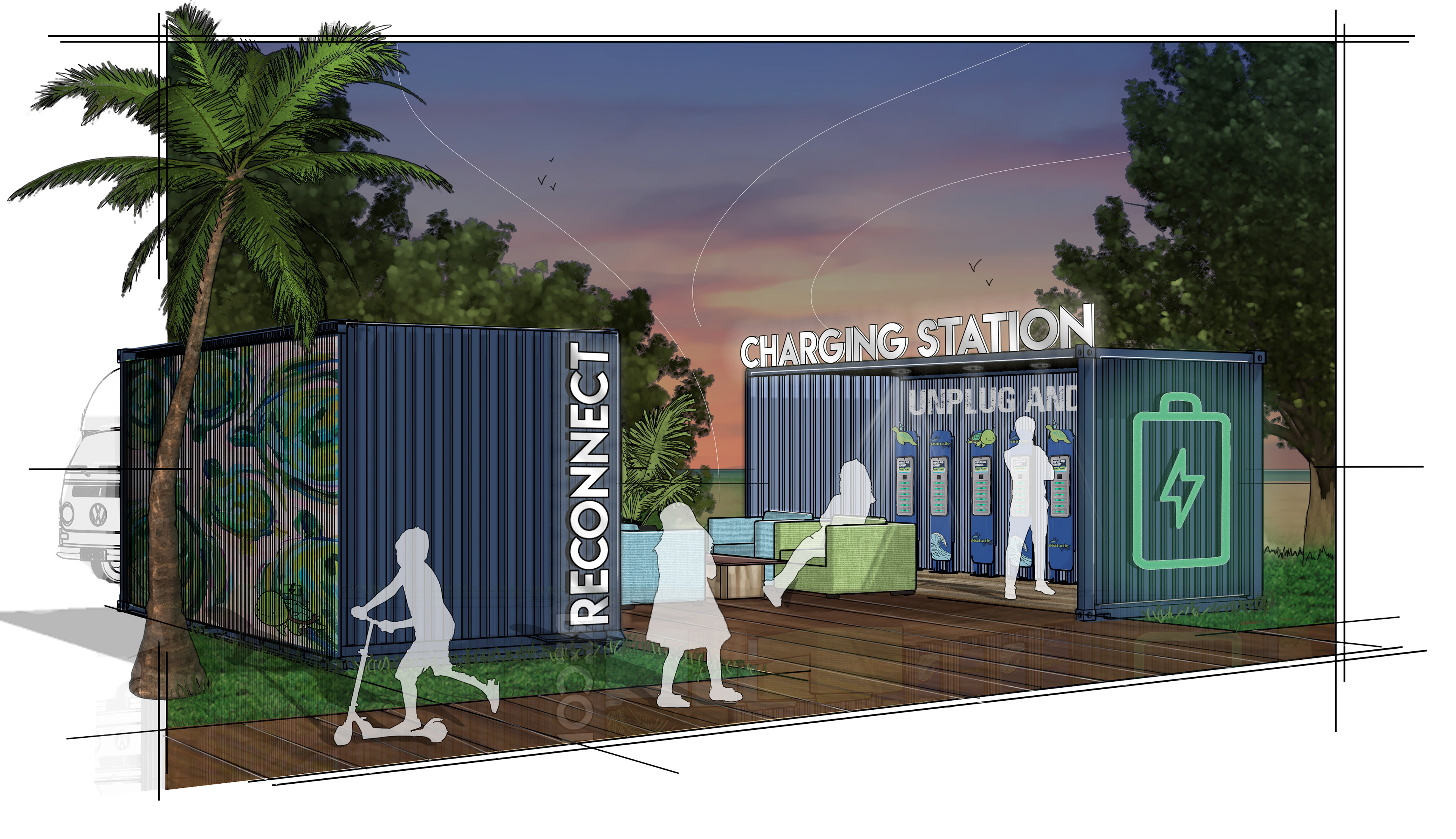 Residential Illustrations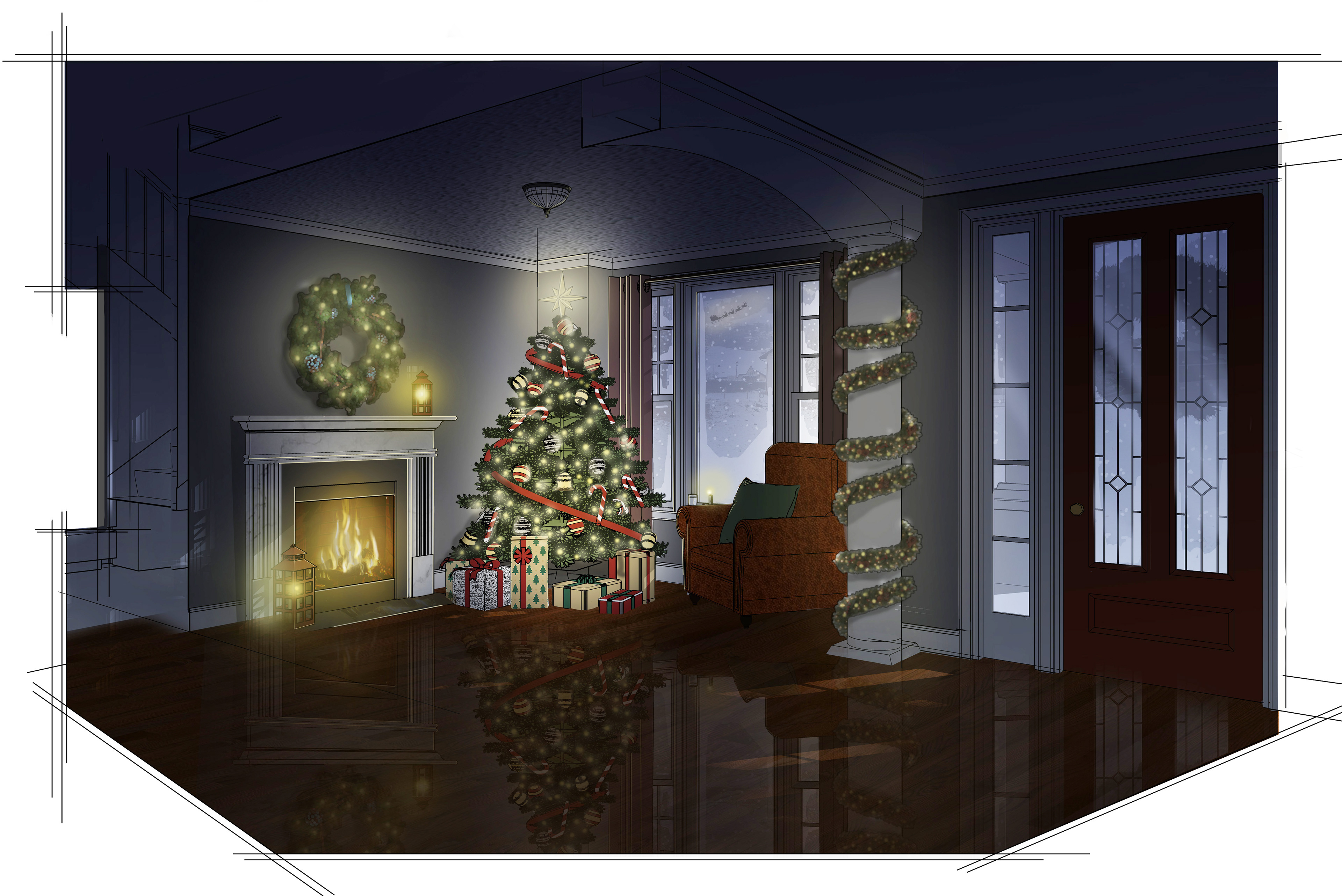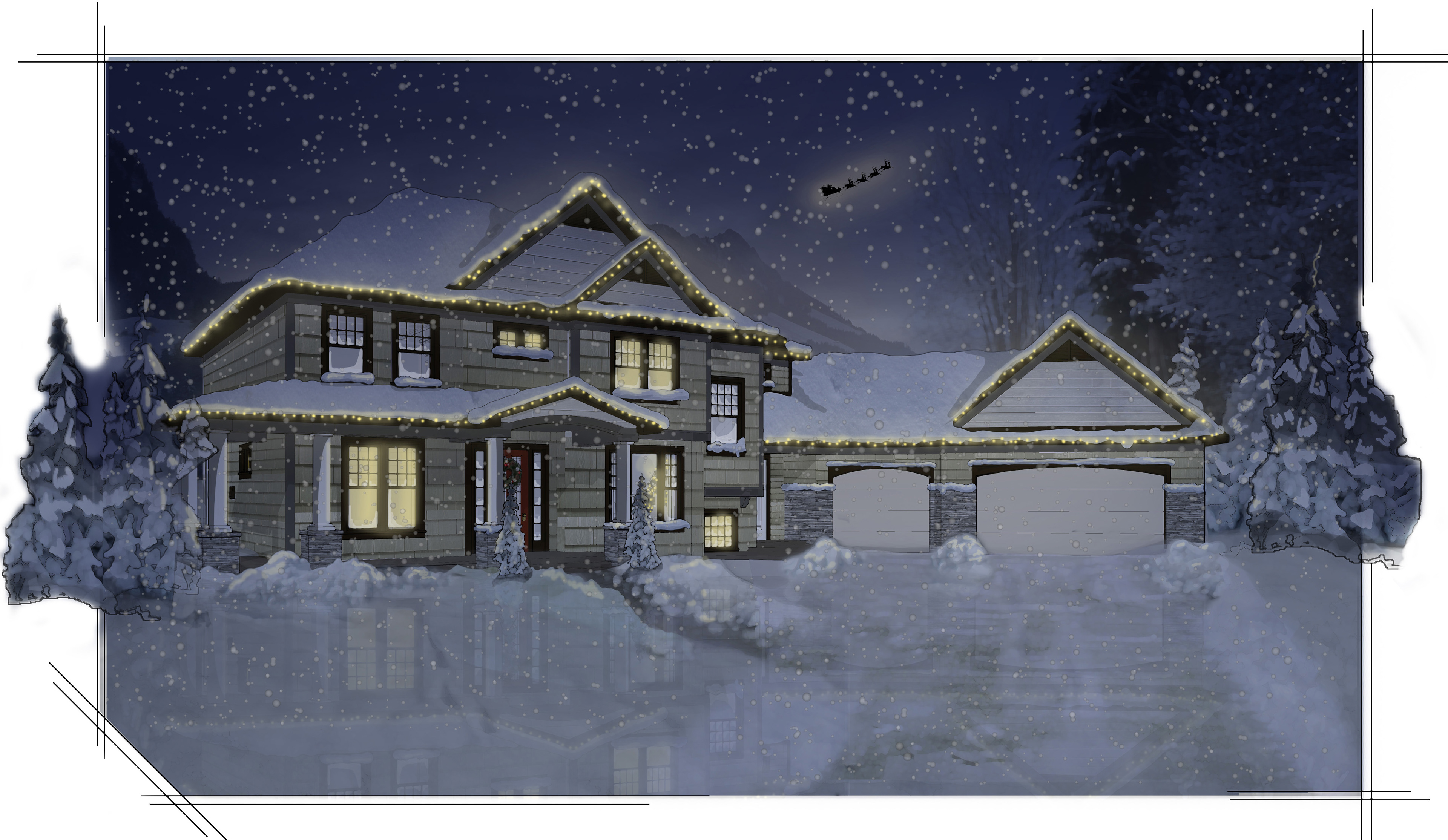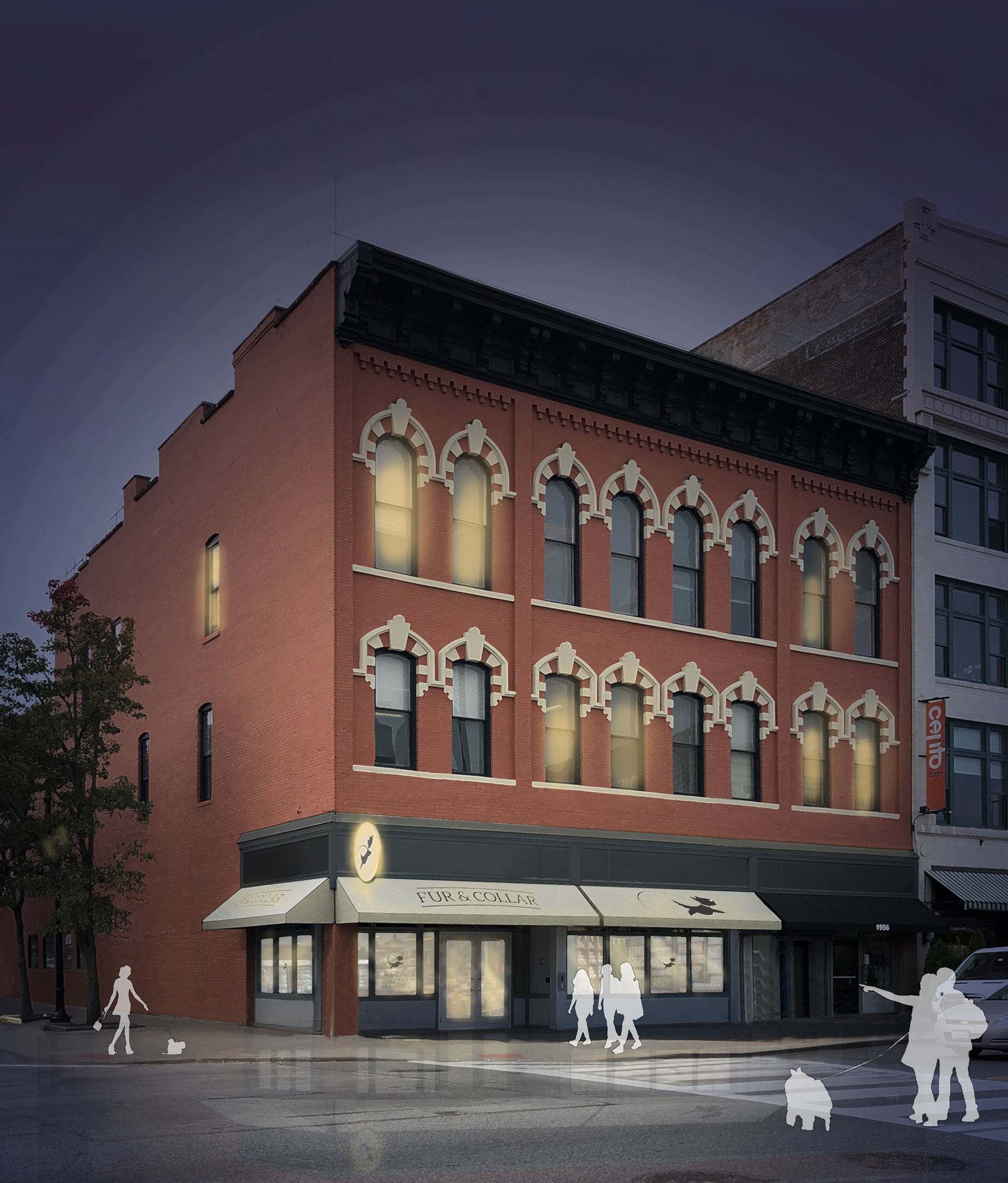 Using photos taken around the city, the objective of the project was to redesign a building exterior that could use some help. This building on Market St. had a bright blue Chase Bank on the corner. The brand didn't match the hometown feel of the area, so a new, area appropriate brand was incorporated.
The objective of this concept was to choose an existing retail brand and design a store in store concept that could appear in a larger retail space. 
    The brand chosen was Lime Crime, an indie beauty brand with a strong social media presence. Some important key factors considered in the design were carrying over the importance of social media within the brand, maintaining the individuality and uniqueness the brand radiates, and keeping the space open.
    The eye-catching element of the statue and the large, unique lighting made the space approachable and invites customers to not only purchase product, but post photos on social media in the space as well.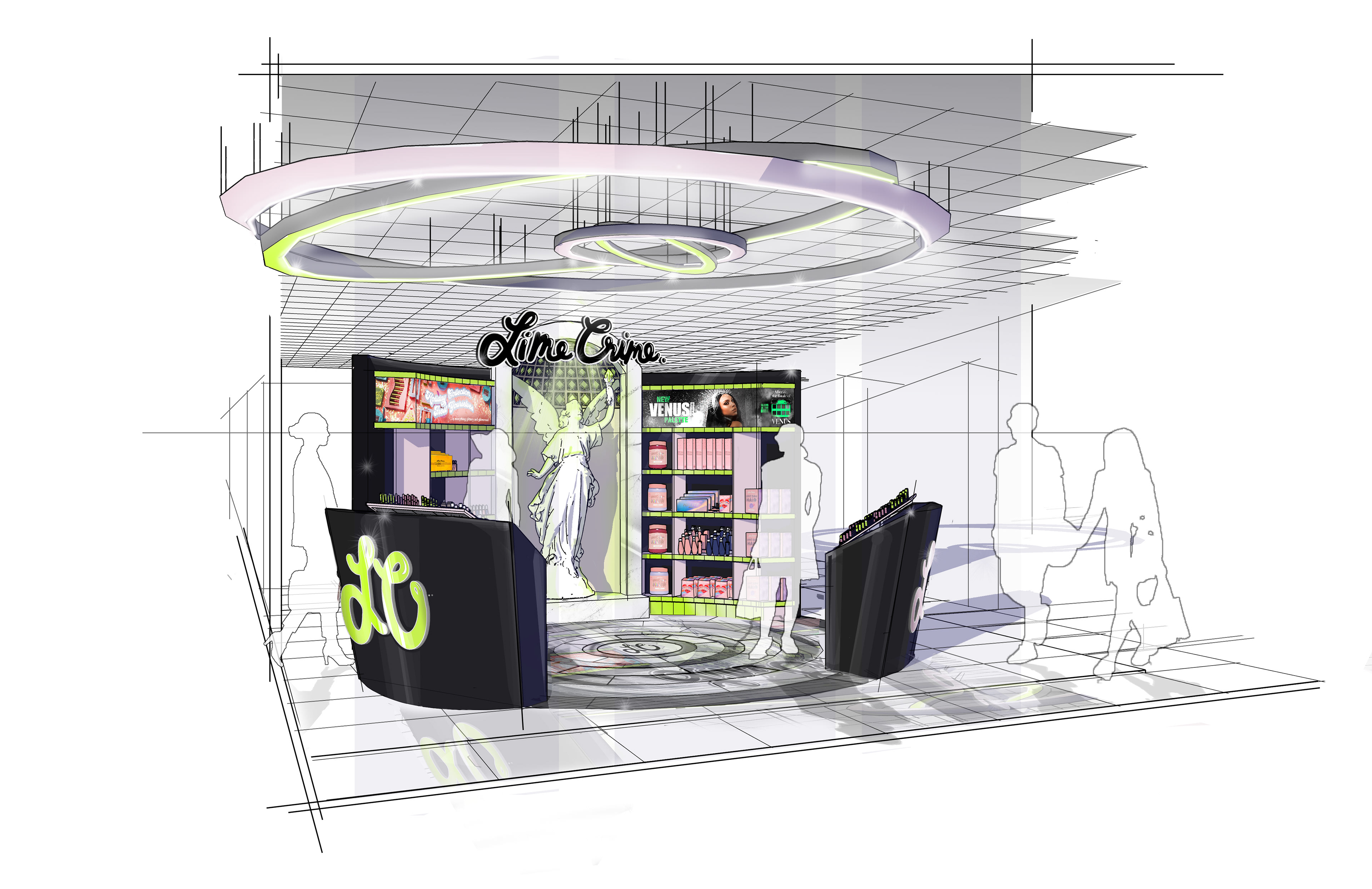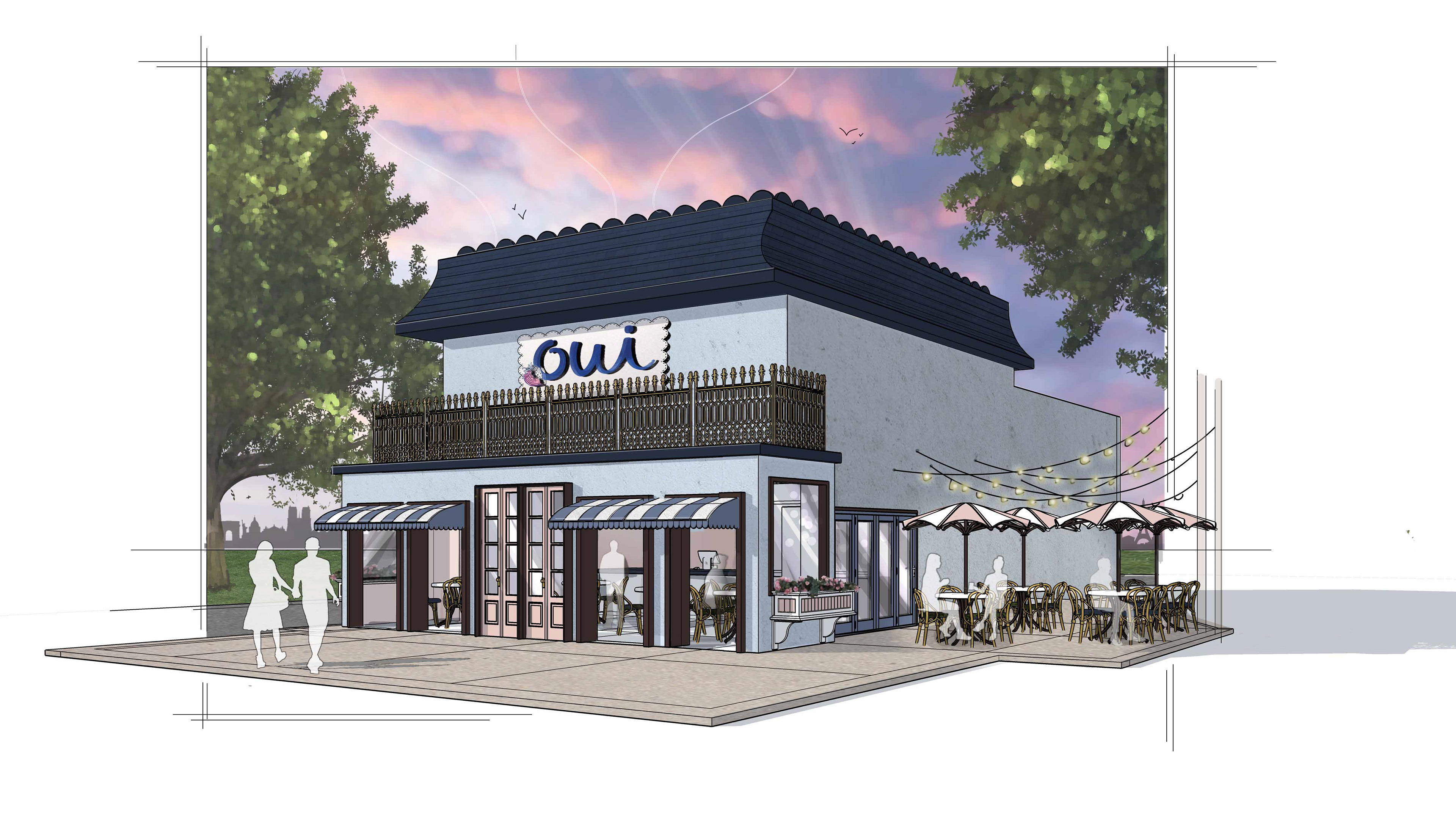 The objective was to take an existing food brand and develop a drive thru concept. By making small tweaks to branding, intentional design choices through classic french inspiration, and a gentle color palette, the drivethru for Oui yogurt was brought to life.
The objective was design a fast-casual style restaurant. Noods is a macaroni and cheese restaurant that focuses on quirky and social media-friendly design, with warmer and welcoming tones on the interior.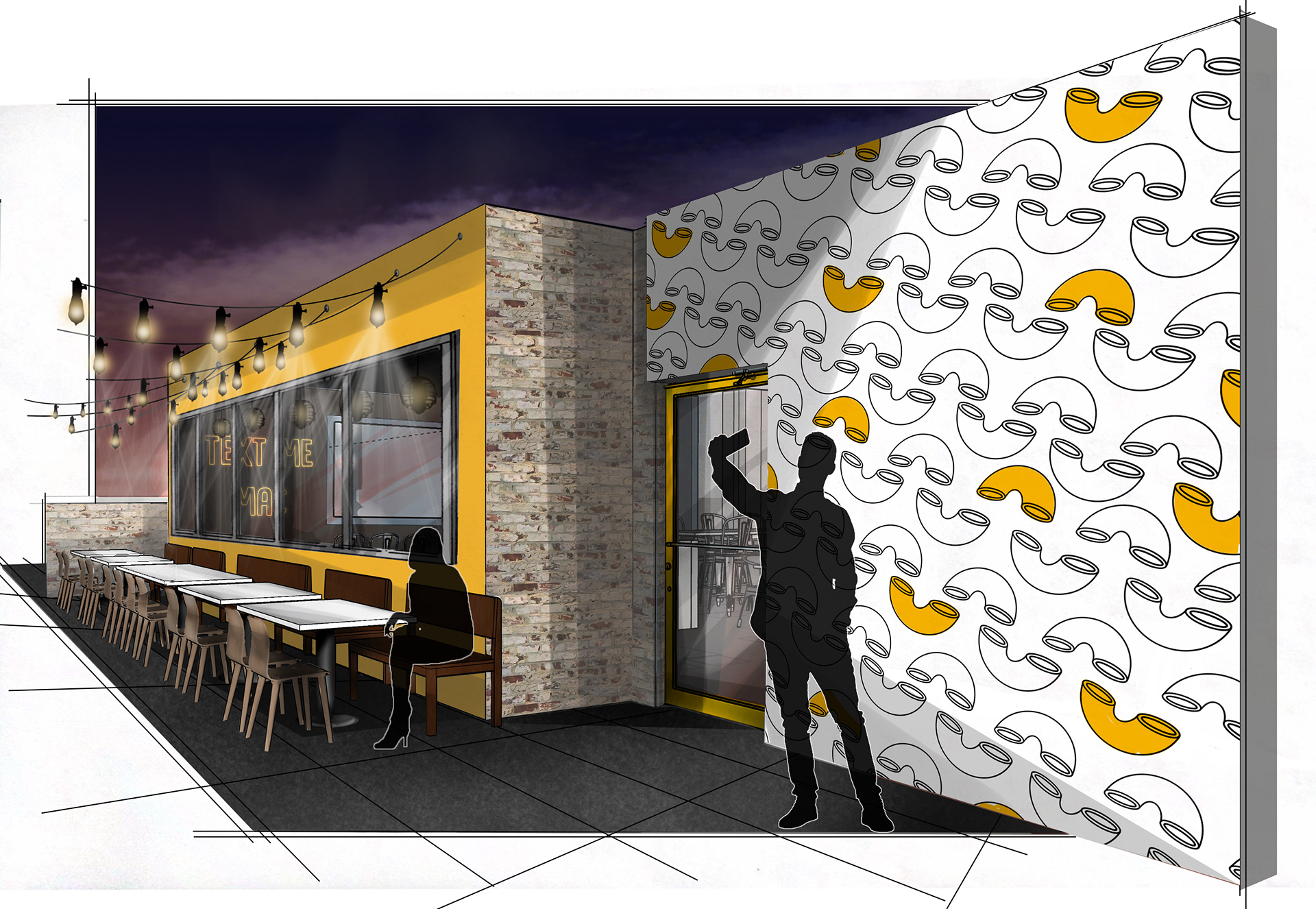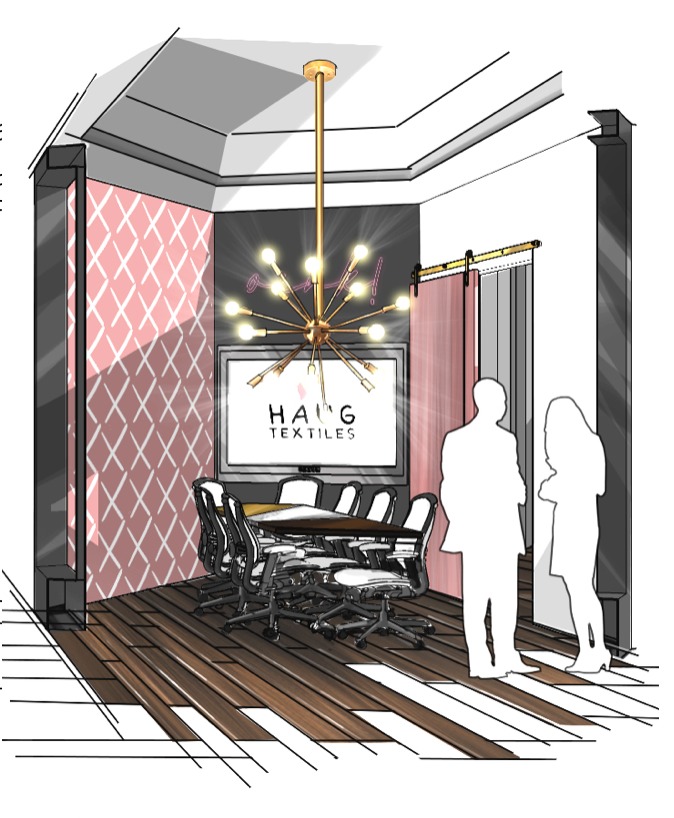 A concept for a textile design office, focusing on developing branding, floorplan, and photoshop renderings. This concept for a textile studio, branded as Haug Studios, takes on a modern and unapologetic aesthetic.
A residential kitchen concept design that required some sort of island counter.  An exercise to further practice SketchUp, Photoshop rendering techniques, space planning, elevations, and color selection.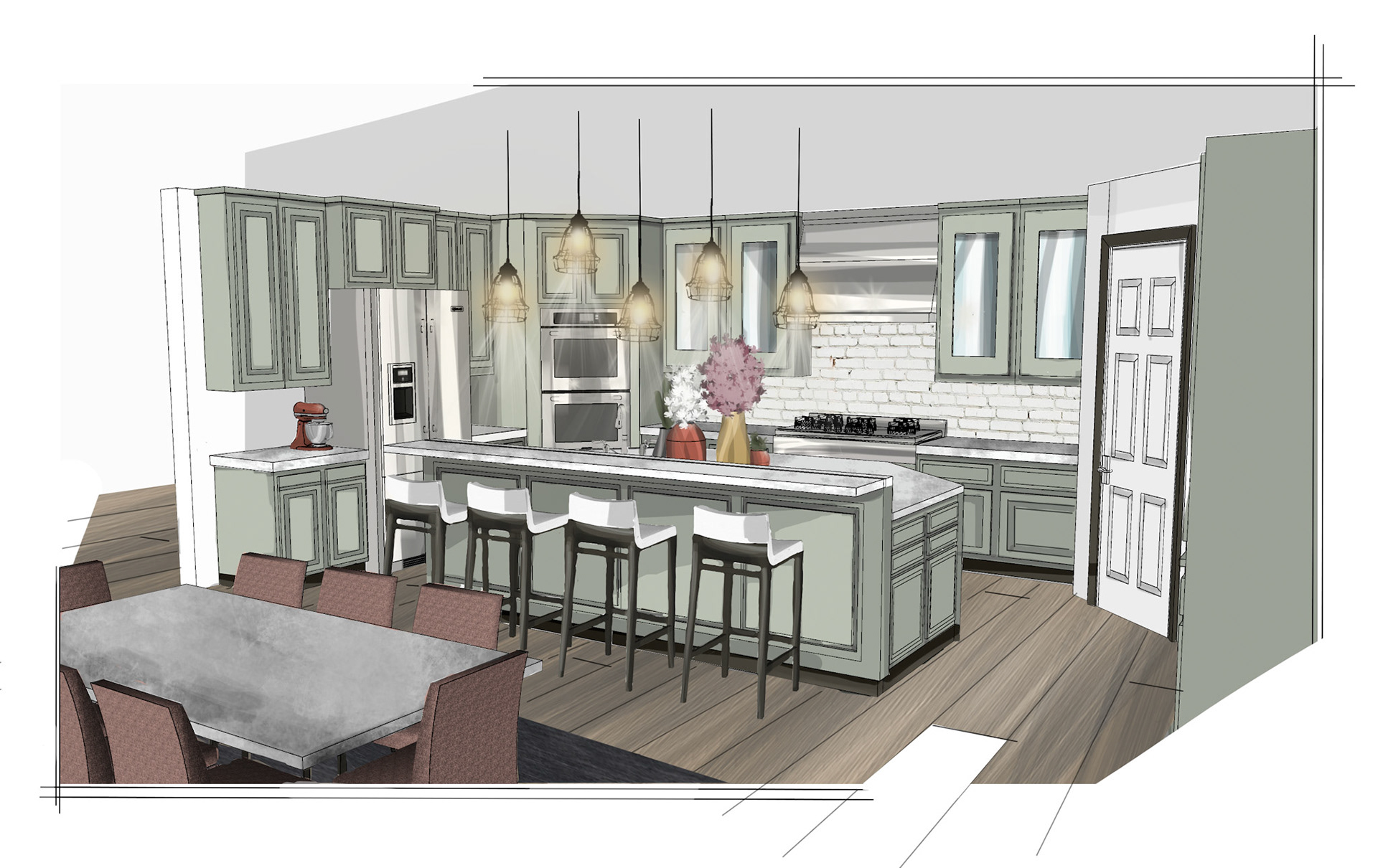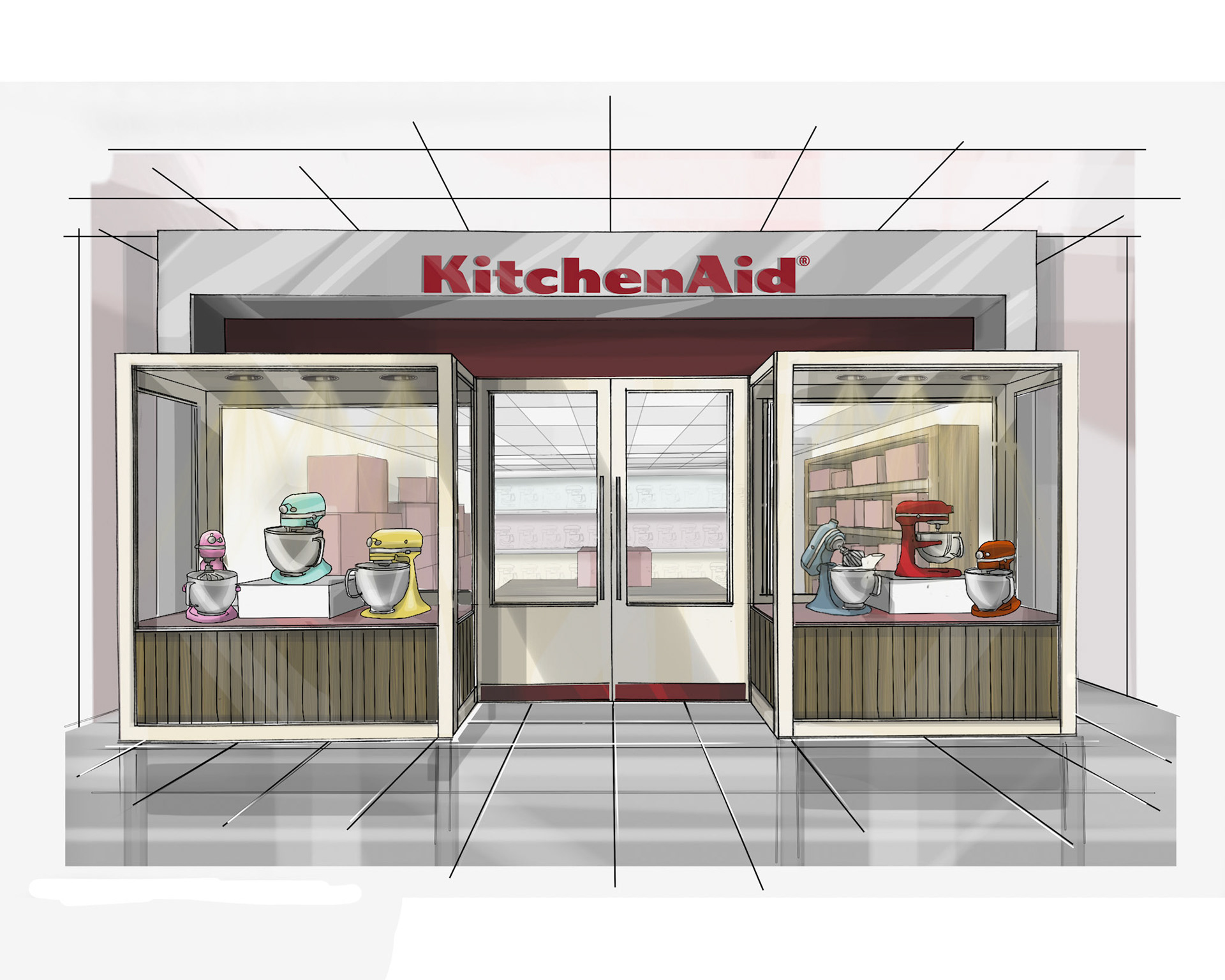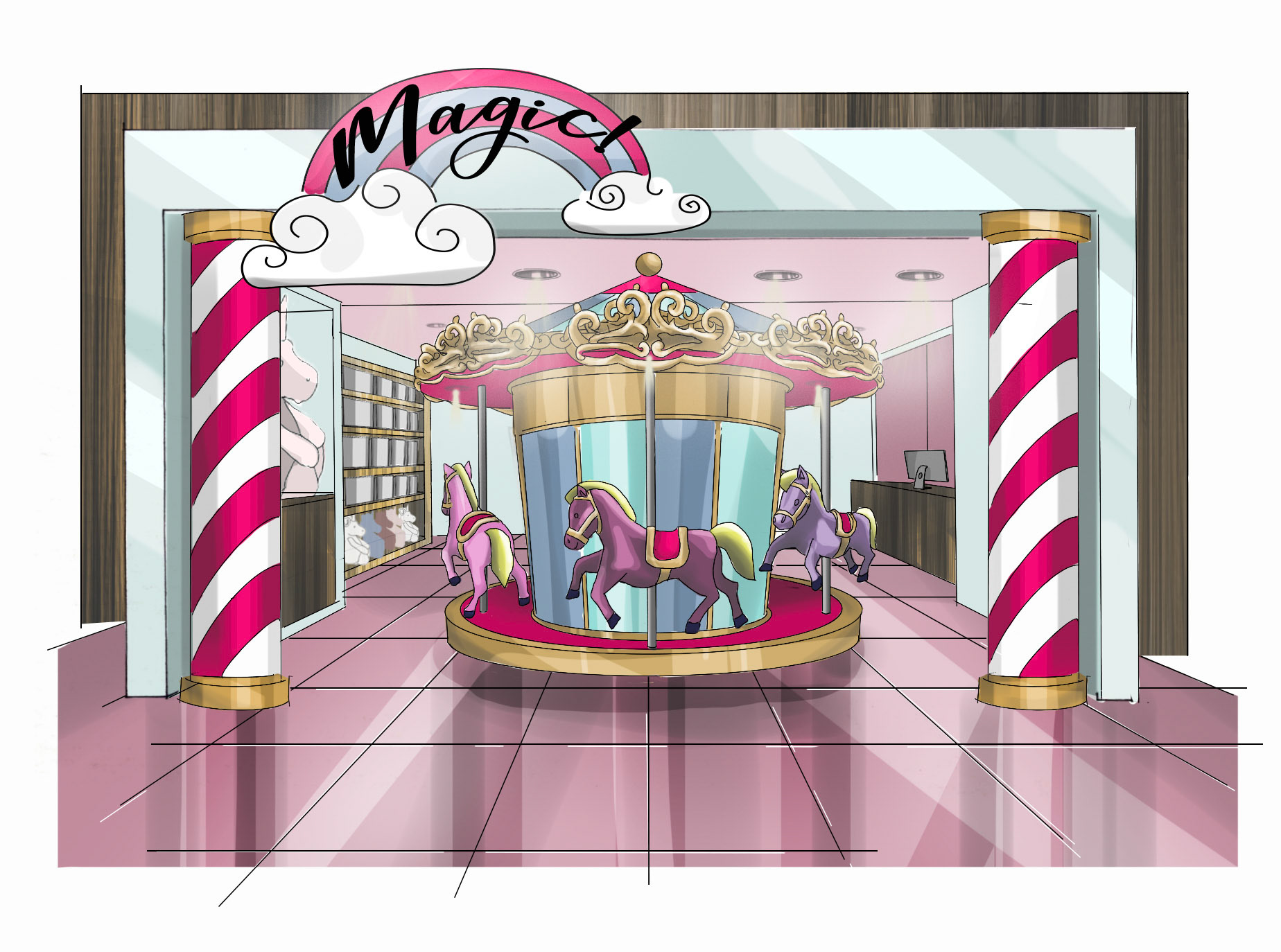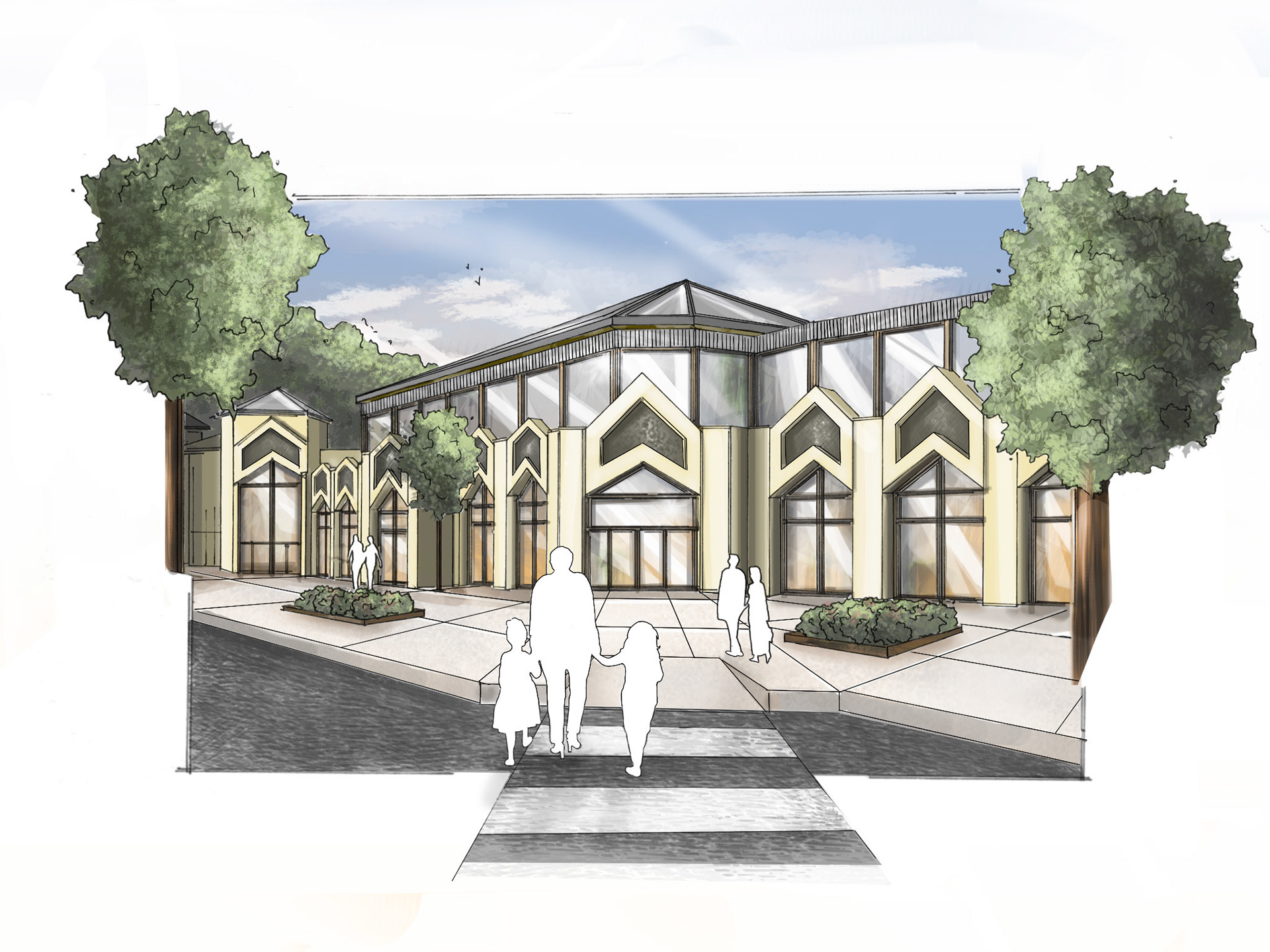 Hue Jackson Youth Survivor Center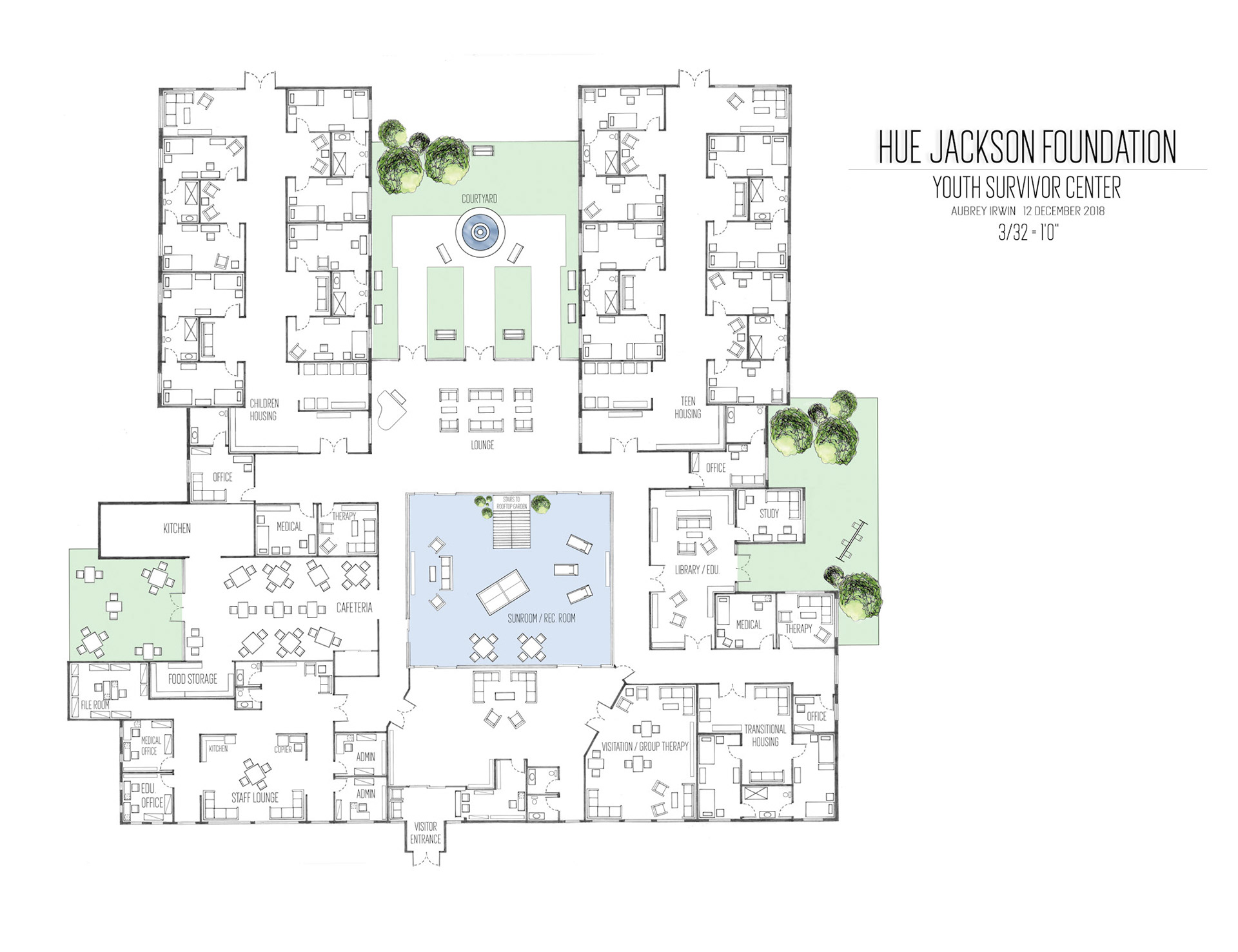 A sponsored project through the Hue Jackson Foundation. This project focused on space planning and floorplan experience, designing a Youth Survivor Center for survivors of sex trafficking.